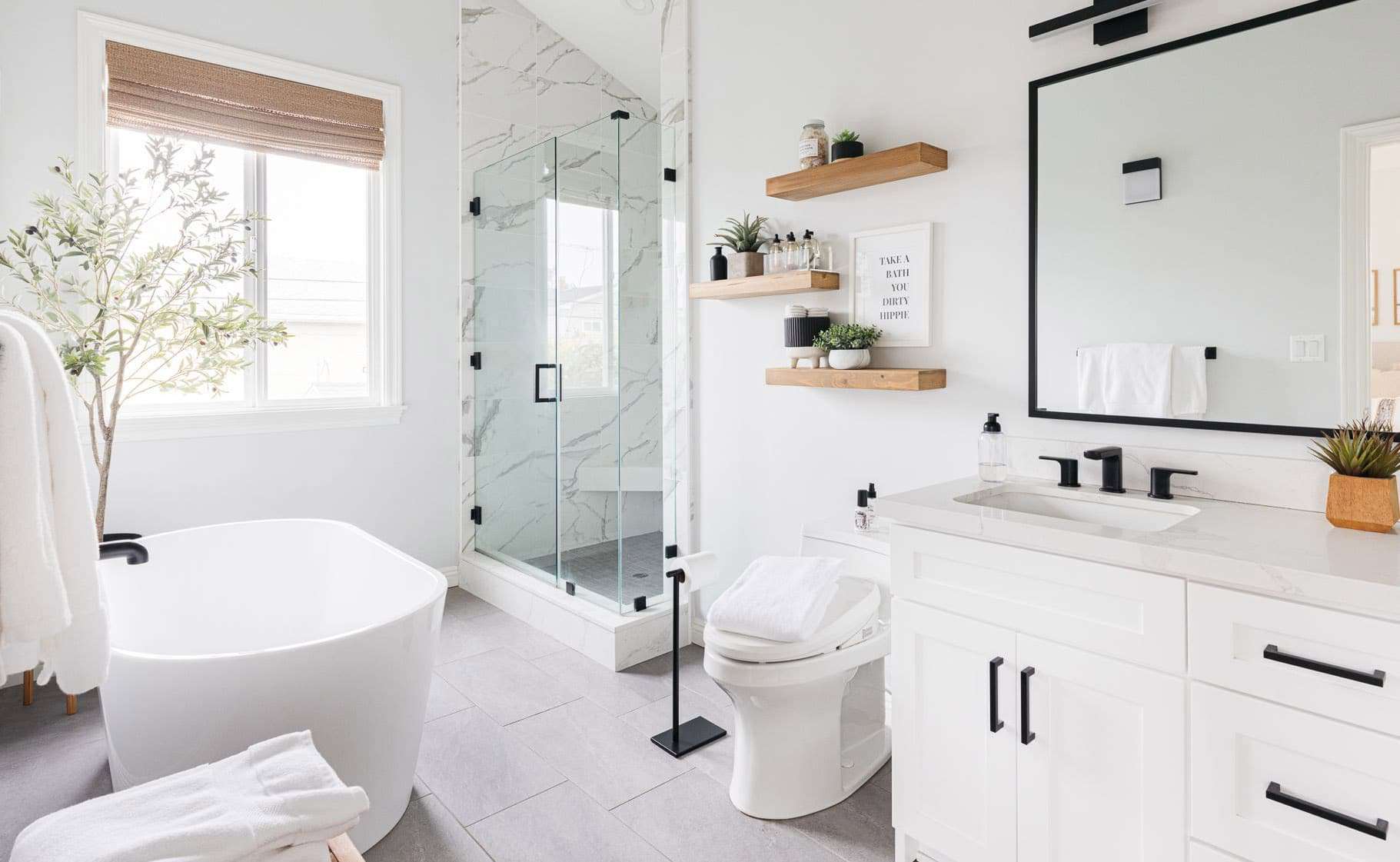 Bathroom Remodeling Ideas
Is the size of your bathroom stopping you from having a splendid time when taking a bath? If so, you should consider remodeling services to make the most use out of the space available. Trying to make everything fit in a small bathroom is like solving a cross puzzle. Luckily; there are refurbishment suggestions that can help create some additional space. This process starts off with consulting a specialist. Specialists are in a better position to evaluate the available space and provide suggestions that are worth trying out. Below are just a few strategies worth reading more about:
Consider a shower curtain instead of a door
Many people use doors for their bathrooms. This conventional design pattern has been around for quite a while. This trend is disadvantageous for people with limited bathroom space. Homeowners with restricted space should consider shower curtains over doors. Curtains are beneficial in that they don't consume much space. Doors take up quite a bit of space because they move inward and outward. This remodeling concept is certainly worth considering if you want to avoid wasting space.
Install a sink in the corner
There are quite a few sink designs homeowners can choose from. Studies show that most people don't strategically place their sinks. This could be costly in the long run, especially if you have restricted bathroom space. People with a door in their cleansing area should consider installing a corner sink. The process of opening and closing a door limits a person to a standing position.
Install a counter over the toilet
Installing a counter over the toilet could be done by using wood or stone slabs. Many people with small bathrooms complain that they find it a bit difficult to store some objects. This remodeling concept is what individuals with small bathrooms need. It offers extra space for storing some objects. This concept doesn't affect the toilet placement.
Consider a trough sink
Some people have restricted bathroom space due to the type of sink they use. Homeowners with restricted space should consider a trough sink. This sink is unique in that it offers enough space for feet to maneuver around or storage properties. Furthermore, they require a small installation space.
Use a wall-mounted faucet
This bathroom remodeling design has been in existence for a long period of time. The use of wall mounted taps pave the way for the installation of narrow vanities or sinks. This furnishing idea can considerably free up some storage space in the bathroom. People with small bathrooms should consider this idea as it works virtually everywhere.
Mount the towel bar on the door
It is essential for every bathroom to have a towel. This can be a challenge when you have limited space. Mounting a towel bar on the bathroom door is another way to preserve bathroom space.
These are just some of the space-saving trends worth trying out. Don't let a lack of space stop you from having an incredible time in your home.