Del Mar, What's Your Vision of a Dream Kitchen or Bath?
When you envision the perfect kitchen or bath remodel, do you see simple yet sophisticated, warm and welcoming, or maybe a combination? Let's take a look at how Precision Home Design & Remodeling can help you achieve the kitchen and bath of your dreams with three common design styles.
Traditional
In traditional designs, the emphasis is on authentic and historic design elements. Features such as woodwork, intricate designs, wood tones, and rich colors are hallmarks of the traditional style. It incorporates Shaker elements, flat surfaces, louvered doors, distressed cabinetry, and storage inserts. This is the warm and welcoming style that is virtually timeless, making it both a lovely and practical choice for your remodel.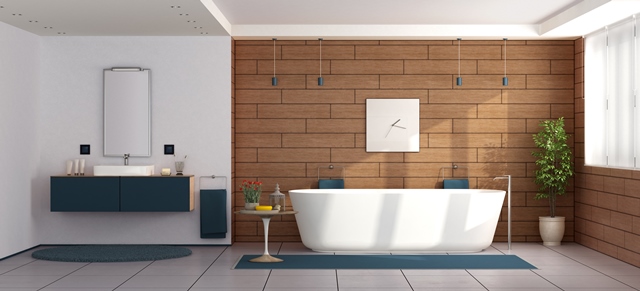 Contemporary
This style is marked by smooth, clean lines and an uncluttered appearance. Contemporary design is sophisticated yet simple and it is constantly evolving. It incorporates whatever features are popular right this minute. Some constants of contemporary style are mature, masculine, and muted elements such as a stone vessel sink in bathrooms and glass doors on kitchen cabinetry. Mirrors, chrome, and nickel finish on fixtures and appliances, and monochromatic geometric patterns on flooring and backsplashes are also trademarks of contemporary style.
Transitional
As the name implies, this style seamlessly transitions between elements of multiple design styles. Rustic-Modern is an example of transitional style. To effectively achieve this smooth transition between elements, the transitional style utilizes lighter, more muted colors such as beige, tan, white, gray, and cream. It also incorporates a mix-and-match strategy when selecting materials; for example, combining natural stone backsplash with matte-finished marble countertops. Transitional designs, like traditional, tend to stay in style for longer periods of time.
The design experts at Precision Home Design & Remodeling help you decide which design features best fit your vision. Whether your style is traditional, contemporary, or transitional, our designers will work with you throughout the remodeling process to make sure your vision becomes a reality.