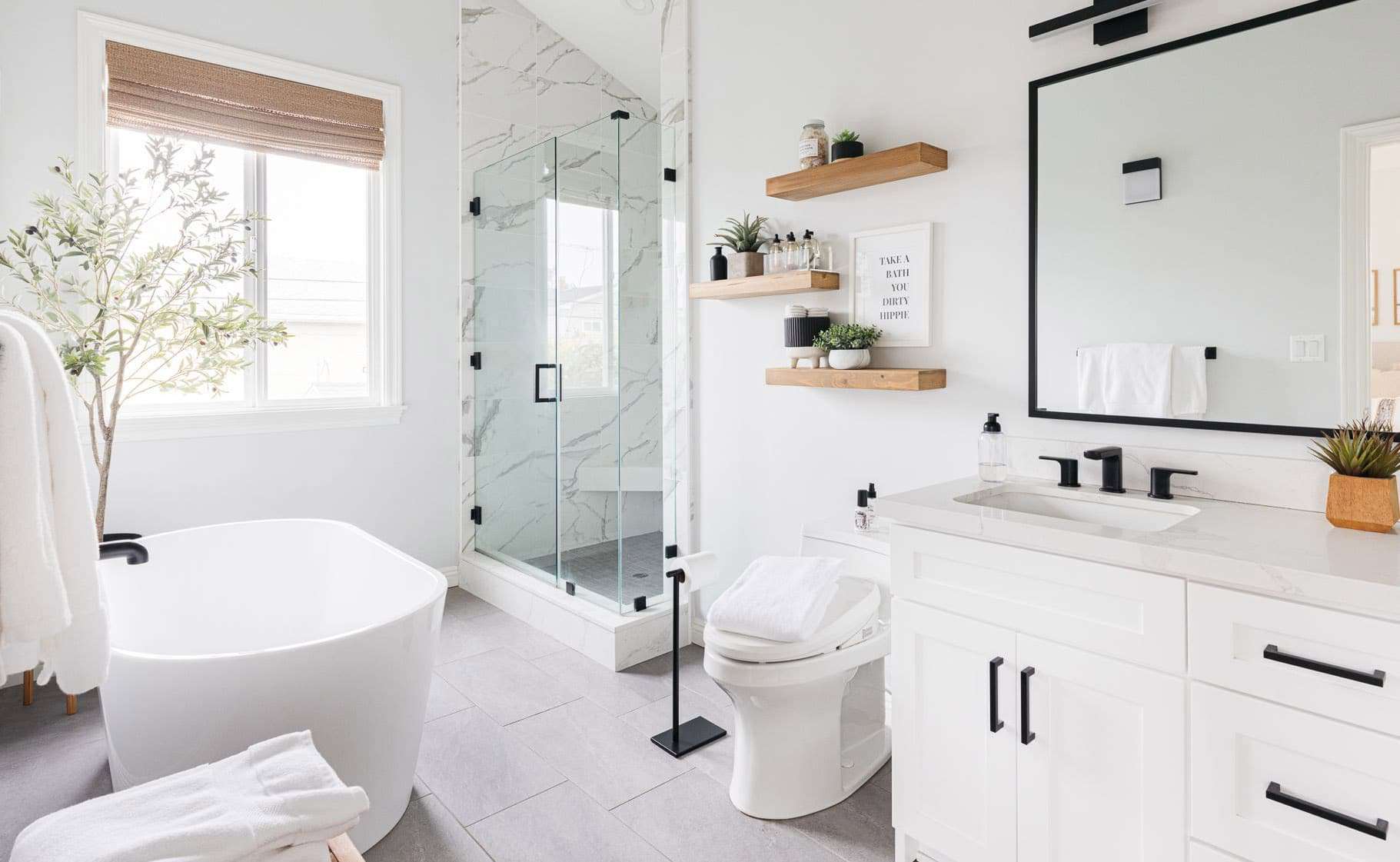 How to Make Your Master Bathroom remodel a Success in San Diego
Define your parameters – what do you want to achieve with your master bathroom remodel?
Set a budget – knowing how much you can realistically spend will help focus your efforts.
Find inspiration – spend some time looking at photos of beautiful bathrooms to get ideas for your own space.
Plan your design – map out a plan for what you want your new bathroom to look like.
Choose your materials – carefully select each element that will go into your bathroom, from the flooring to the fixtures.
Hire a contractor – work with a professional who can ensure your vision becomes a reality.
Enjoy your new bathroom!
There's no doubt that a master bathroom remodel can be a huge undertaking. But with careful planning and execution, your master bathroom can be the oasis you've always dreamed of. Here are a few key tips to make your master bathroom remodel a success:
First and foremost, set a budget and stick to it. There's nothing worse than going over budget on a big project like this.
Work with a professional designer or contractor who can help you plan and execute the remodel. They'll be able to help you make wise decisions about materials, fixtures, and layout.
Be realistic about what you can achieve in the time and budget you have. It's important to remember that not everything has to be done at once. You can always do additional work down the road as your budget allows.
Be sure to choose materials and fixtures that will stand the test of time. You don't want to have to do another remodel in just a few years because you chose trendier (and less durable) materials.
pay attention to the details. It's the little things that can make or break a bathroom remodel. Be sure to pick out tile, hardware, and other finishings that fit your overall vision.
By following these tips, you can be sure that your master bathroom remodel will be a success!
So, you've decided to update your master bathroom? That's great! Before you begin, there are a few things you should keep in mind. The first step to success is planning. Make sure you take the time to draw up a detailed plan of your new bathroom, including all the fixtures and features you want to include. This will help you stay on budget and avoid any unexpected surprises along the way. Once you have your plan drawn up, contact a reputable construction company to help you execute your vision. With a little planning and help from experienced professionals, you can remodel your master bathroom and love the results! Do you have any questions about how to make your remodel a success? Contact Precision Home Design & Remodeling today for a free consultation.