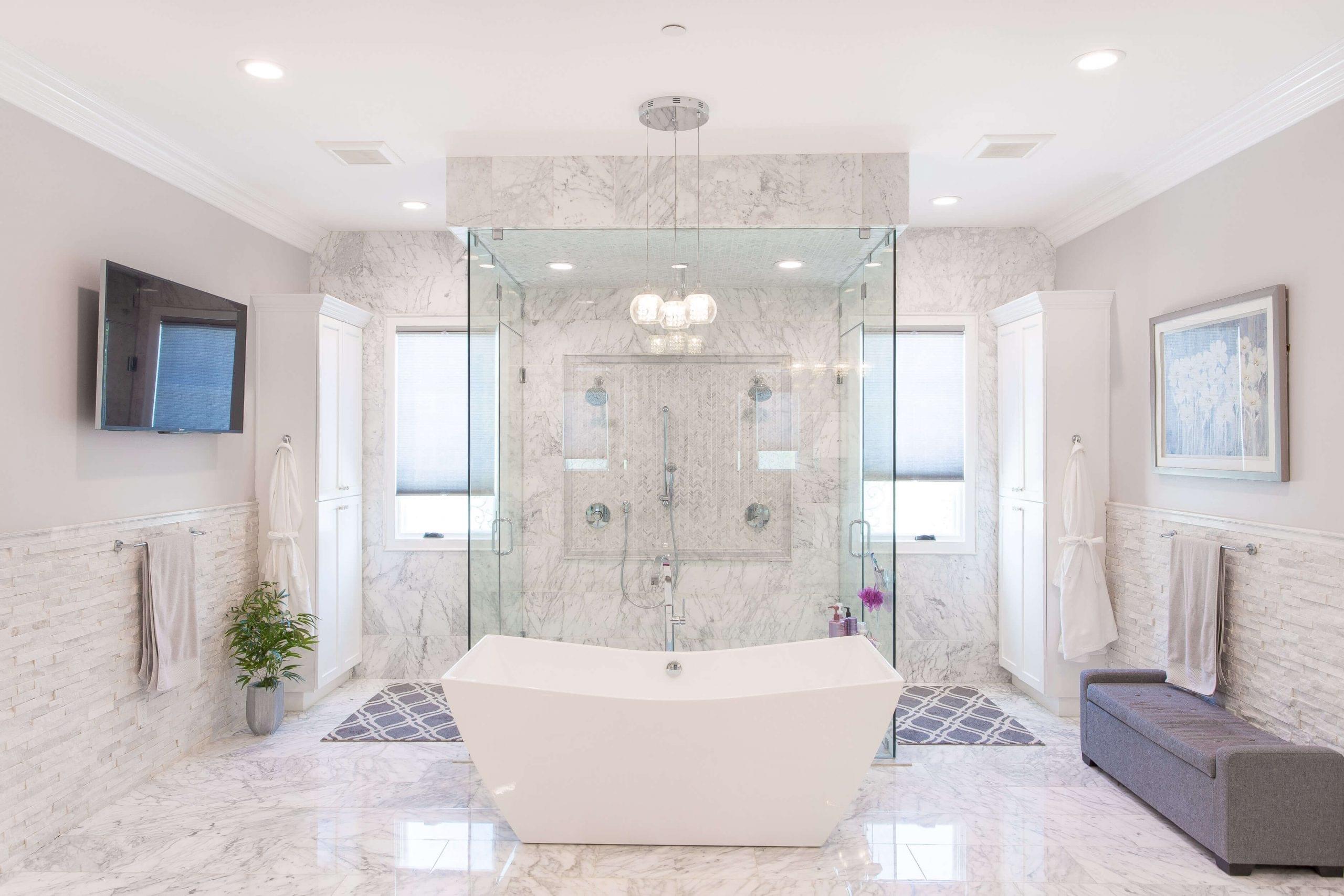 Vista, Tips for a Successful Master Bath Remodel
Many rooms can be relatively easy to change with a new coat of paint, updated furniture, and a little redecorating. However, areas like the bathroom and kitchen are often defined by their layout and the appliances and fixtures they contain, so if you're looking to update either of these spaces, a complete remodel may be the best route to take. While there are plenty of reasons to do a remodel on any room of your home, the master bath is one space you may want to consider first.
After all, this is likely one of the most used rooms in your home, so it should be both comfortable and functional. A master bath remodels also has the potential to add value to your home. Either way, there are benefits to be had if you approach your remodeling project correctly. As with any project involving the home, it can be easy to get overwhelmed. Our tips below will help you get started, so you'll be well on your way to having a successful remodeling experience!
Plan carefully
This applies to any home remodeling project, but it needs to be said when it comes to the master bath. Thinking about how you'll be using the space, and who will be using it with you can help you determine the best layout so your space can be both functional and comfortable. The last thing you want to do is have two sinks installed when you could have benefited more from one sink and the additional counter space. The same goes for determining if your space would benefit from a tub or walk-in shower addition.
Be prepared for the unexpected
This goes hand in hand with the planning mentioned above, as you should also plan for the unexpected. If it's been years since your bathroom has seen an update, there's always a possibility of finding water damage or some mold. These things don't have to be deal-breakers—if anything it means that it was time for a remodel to take place, and you'll be catching any damage before it becomes a bigger (and costlier) problem.
Keep maintenance in mind
Having space is nice, but having to clean all that space? Not so much. It's important that the materials you choose to use in your master bath are easy to clean. Even seemingly simple things like getting rid of a traditional shower with a curtain in exchange for a glass-enclosed shower, or even a doorless open concept shower can make a big difference. If you like the look of the tile, do keep in mind that the smaller the tile, the more grout lines you'll have to clean. Larger tile designs may be a better choice.
Don't forget about lighting
A well-lit bathroom is a must—no one wants to feel like they've entered a cave when they go to take a shower or be struggling to see while doing hair and makeup. If you're utilizing natural light, keep privacy in mind. Have windows installed at a higher height, or using fogged glass. Skylights can also be an effective way to let in natural light while still maintaining privacy.
Once the natural light disappears, you'll still want to ensure that your bathroom is well-lit. While overhead lighting can illuminate an entire space, sconce-style lighting on either side of your sink and vanity area can ensure even lighting in this area. Putting LED bulbs in your light fixtures will also keep things lit up while using less energy than standard incandescent light bulbs.
Improve your water efficiency
In the spirit of efficiency, if you're updating your fixtures anyway, you should also consider installing water-saving fixtures. One of the best places to do this is in the shower, but you can also install lav faucets and toilets that will help you save water. Programs like WaterSense, sponsored by the Environmental protection agency can make it easier to find fixtures that are certified to use less water.
Incorporate universal design elements
If you plan on aging in place in your home, incorporating universal design elements into your layout is a good move. This type of design will keep your master bath functional and safe even as you age. Things like wider doorways and walk-in showers with no raised lip at the bottom and built-in benches are subtle ways to incorporate universal design without sacrificing aesthetic appeal.