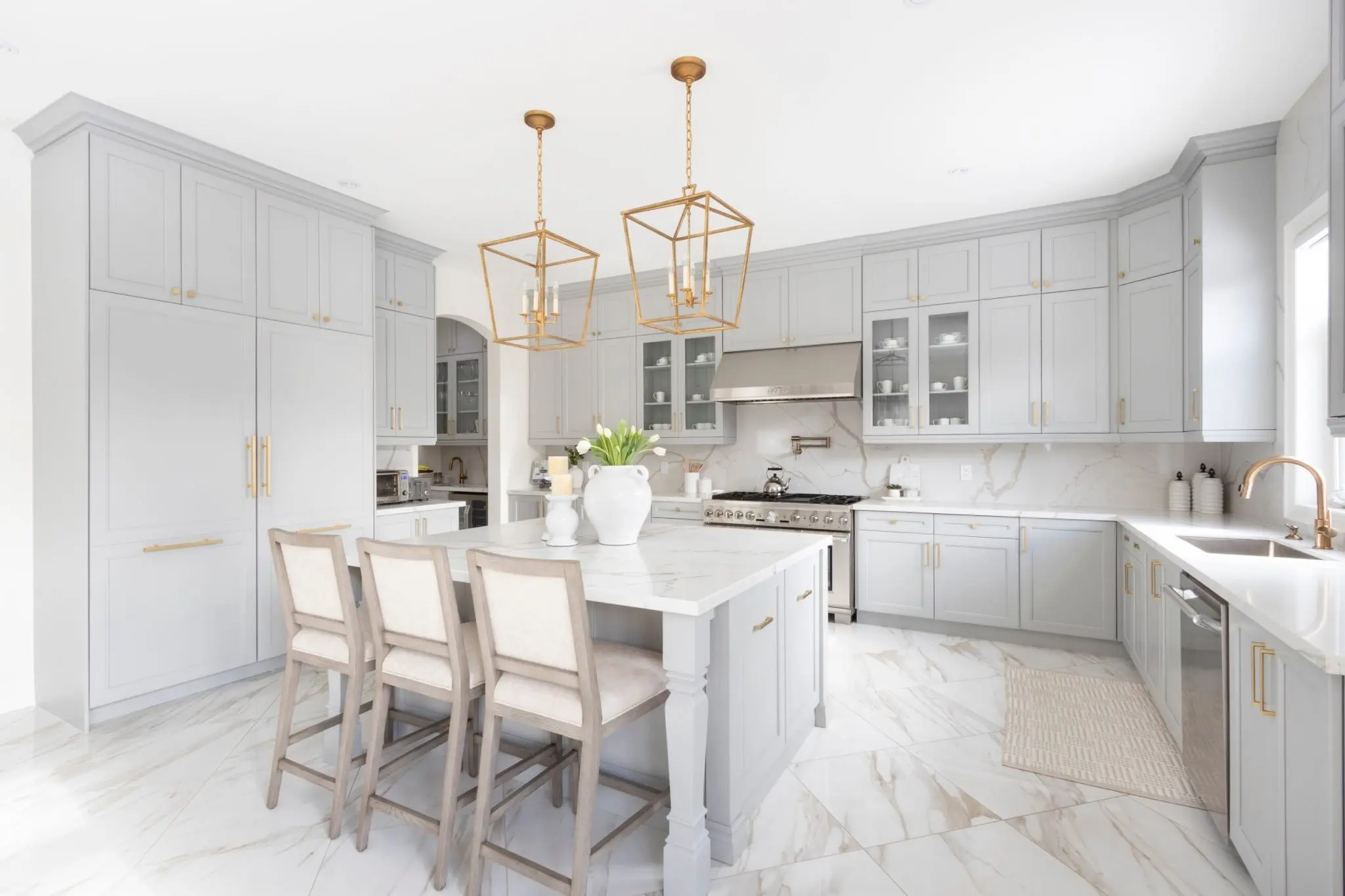 How to Find the Right Tile for Your Renovation Project
Today we're talking tiles! With so many options available, it can oftentimes be overwhelming to choose the right tile for your renovation project. While our designers can help steer you in the right direction, it's oftentimes helpful to at least understand some basics about this transformative material. How do you know which one is right for you? Read on about a few of the types of tiles available, and their pros and cons.
Porcelain and Ceramic tiles
Oftentimes the most cost-effective and durable option, both options are almost limitless in terms of shape, color, and design. Porcelain and ceramic tile are made from clay, but porcelain is made from finer and more densely packed particles, which gives it the slight advantage over ceramic in terms of its durability. Porcelain and ceramic can come in almost any shape or size depending on your needs.
Natural Stone tiles
Natural stone includes marble, granite, travertine, and slate and is often considered the most luxurious option for tiling. Because of its inherent nature, no two tiles will ever be the same. This creates a truly stunning visual effect that even ceramic or porcelain tile meant to mimic natural stone can never compare to. Although stunning in its appearance, natural stone does come with more maintenance – prone to scratching, staining, and chipping, oftentimes natural stone will need to be sealed on a regular basis to protect it from life's wear and tear.
Glass tiles
Although low and maintenance and easy to clean, glass tile is often best reserved for backsplash and accent applications. While you can find glass tile rated for flooring, it's natural texture can make for a slippery flooring substance. Glass also needs to be installed carefully to prevent imperfections from showing, so installation costs can be a bit higher than standard tile. What it lacks in its application abilities though, it makes up for in its brilliance when installed properly.
Cement tiles
Used for centuries in Europe, cement tiles are seeing a resurgence as of late and it's easy to understand why; with endless options for patterns and beautiful matte finish, cement tiles can add a playful pop to your design. But with this fun tile choice comes quite a bit of maintenance and tricky installation procedures. Cement tile is incredibly porous, even more so than natural stone,and will need consistent sealing to not only maintain its hue, but prevent additional staining.
Although some that opt for cement tile consider this a positive, as cement tile will patina with age and definitely provide a lived in look which makes it unique in its own right. Another thing to consider is the thickness of cement tile which needs to be accounted for in its application. It's thickness also means it weighs much more than other tile, so when used as flooring you need to be sure your structure will be able to withstand the weight with additional supports.
Still need help deciding what's right for your space? Reach out to our Design team who can help you make the proper choice! Please call us at (877) 263-4346.